1. Walking on the city walls

Visit Dubrovnik without visiting the city walls would just not be complete. The city walls offer a beautiful view of the City of Dubrovnik, its squares, narrow streets and numerous cultural attractions. They are 1960 meters long, and consist of several fortresses, towers and bastions. We recommend visiting Dubrovnik city walls in the morning or late afternoon.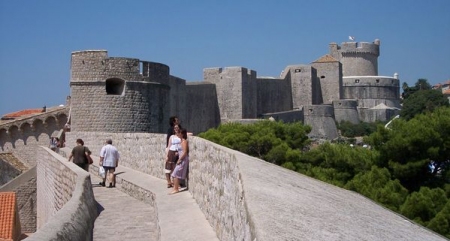 2. Visiting the island of Lokrum

Lokrum Island is only a 15 minutes boat ride away from Dubrovnik. Lokrum offers an unforgettable stay in the nature, with a multitude of peaceful coves. The island features a botanical garden and a Benedictine monastery. Lokrum Island is easily accessible, it can be reached by boat which sails every fifteen minutes during the season from the Dubrovnik Old Port.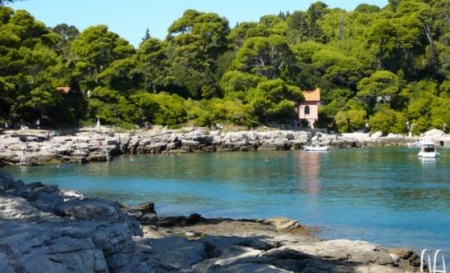 3. A drink in the Buža caffee

AWe are talking about a bar that simply has to be visited. It is situated in a beautiful place on the rocks outside of the Dubrovnik city walls. Enjoy a drink in the beautiful, open view of the sea and the island of Lokrum. If it's hot, there is a rocky beach at hand and you can jump from the rocks into the sea and freshen up. You can get to Buža through a small door in the walls. We recommend visiting this beautiful cafe in Dubrovnik in the evening in order to enjoy the stunning view of the dying sun.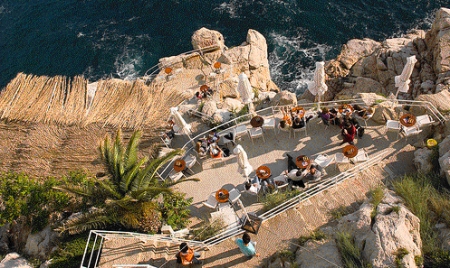 4. Visiting Mount Srđ by Cable Car

The highest point above Dubrovnik, offering a beautiful view of the entire city and its surroundings, can be reached by the Dubrovnik cable car, operating again since July 2010 after 19 long years. Srđ features a nice restaurant with a panoramic view and a wide range of dishes and drinks. Visit the local souvenir shop and buy a souvenir to remind you of your stay. There is also an amphitheater on the hill Srđ above Dubrovnik that can be rented for special occasions such as weddings, private, formal or family gatherings.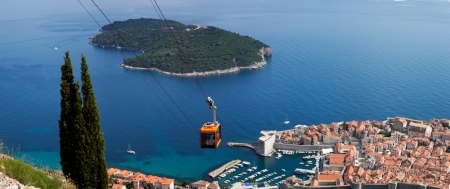 5. Dubrovnik cuisine

Dubrovnik cuisine is mostly Mediterranean, consisting of light fish and seafood meals, as well as excellent home prepared dishes. The basic ingredients of the Dubrovnik cuisine are chard, olives, olive oil, various vegetables and many other ingredients. Dubrovačka rozata is a delicious dessert which you must try. Wine lovers can enjoy a variety of local wines from the Dubrovnik region, Peljesac peninsula and Konavle, a place near Dubrovnik.